Aging in place is an immensely popular term these days and a concept that a majority of older adults are embracing. After all, when you or a loved one has owned a home for so many years, where it can be difficult to leave the comfortable and familiar. Downsizing also may need to be considered, which at times can feel like an overwhelming process. See below for an overview of the pros and cons of aging in place along with alternatives, the benefits of staying socially active and Hearthstone's trademarked Solvere Wellness Philosophy.
What is Aging in Place?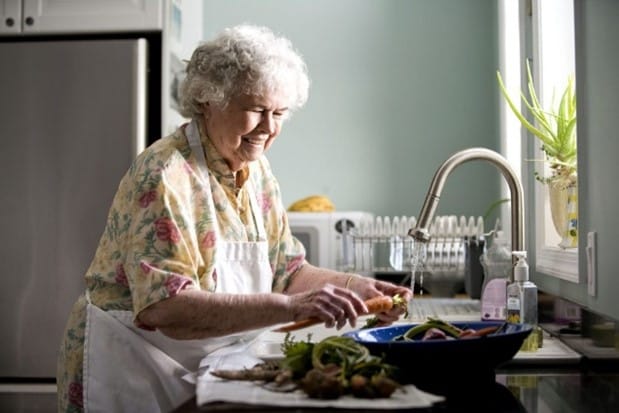 The U.S. Center for Disease Control (CDC) defines aging in place as "the ability to live in one's own home and community safely, independently, and comfortably, regardless of age or income. Out of all American households, one-third of them are home to one or more senior residents 60 years of age and older. One study shows that 9 in 10 adults over the age of 65 would prefer to stay in their current residence than move into an assisted living community. (Cronin, Anne; Marybeth Mandich (2015). Human Development and Performance Throughout the Lifespan)
Shifting the perception of senior living communities is vital in helping older adults safely and comfortably age in place.
Aging in place at home does allow you or a loved one to remain in familiar surroundings… But there are downsides to remaining at home that need to be considered:
Older adults can become isolated, especially if they are no longer able to drive or do not have access to public transport.
Hiring professional caregivers is expensive and can be unreliable, especially for chronic illnesses.
If mobility problems exist, a home may become harder to navigate, confining a person to certain areas.
Daily upkeep and regular home maintenance can become burdensome
Fire hazards can increase due to older adults being less likely to maintain their smoke detectors.

Hoarding is one of the biggest fire hazards seniors faces. As we age, we lose the physical and mental energy needed for daily upkeep.
What's the Alternative to Aging in Place? What Exactly is Active Aging?
The alternative to aging in place is active aging! According to the International Council on Active Aging, active aging promotes the vision of all individuals – regardless of age, socioeconomic status or health, allowing residents to fully engage in life within all seven dimensions of wellness: emotional, environmental, cognitive, professional or vocational, physical, social and spiritual. A great alternative to aging in place at home is moving to a senior living community where you or a loved one can age in place in a safe, vibrant environment. Staying at a community, like HearthStone Senior Living, with like-minded individuals helps boost healthy aging in addition to combating loneliness and depression. Other alternatives to aging in place is joining a local senior center, seeking volunteers and financial counselors, meal delivery, community transportation and more.
Benefits of Staying Socially Active
Did you know engaging with others is just as important to your overall health as you age? As we age, we may find it more difficult to remain as socially active as we once were. With friends and family moving away or health needs allowing for less mobility, finding ways to remain socially active may become a challenge. With less social interaction, it is common for older adults to fall into isolation and loneliness.
By staying socially active as you age, you will experience a variety of benefits including:
An improved sense of belonging
Increased longevity
A boost to your mental health
Improved physical health
Better sleeping and eating habits
At HearthStone Assisted Living and Memory Care we offer residents a number of services and amenities to support their active, engaging lifestyles. This includes offering a pet-friendly community as well as a Fitness center with personalized fitness and wellness programs.
Around the Clock Care
At Hearthstone Senior Living, we have access to 24-hour care, providing an ease of mind to those hesitant on joining an assisted living community. Around the clock care includes assistance with medications, mobility, and bathing. In addition to providing constant care, we take pride in our Wellness philosophy which focuses on active aging and staying healthy. The four components of wellness at our Hearthstone Senior Living communities are: physical, social, intellectual, and spiritual. These philosophies help exemplify what Hearthstone is all about.
Physical – engaging in self-care through both activity and proper nutrition
Social – strengthening and developing existing and new relationships
Intellectual – Performing activities to reignite memories and preserve cognition
Spiritual – Reserving time to connect with one's personal beliefs.
Learn More About Active Aging at Hearthstone Senior Living
Our team of senior living experts can help answer questions you may have about assisted living. We have three locations in Leesburg Florida, Wildwood Florida and Lake Nona Region. Call us today to get in touch (352) 764-4100.