Our Showroom is now OPEN!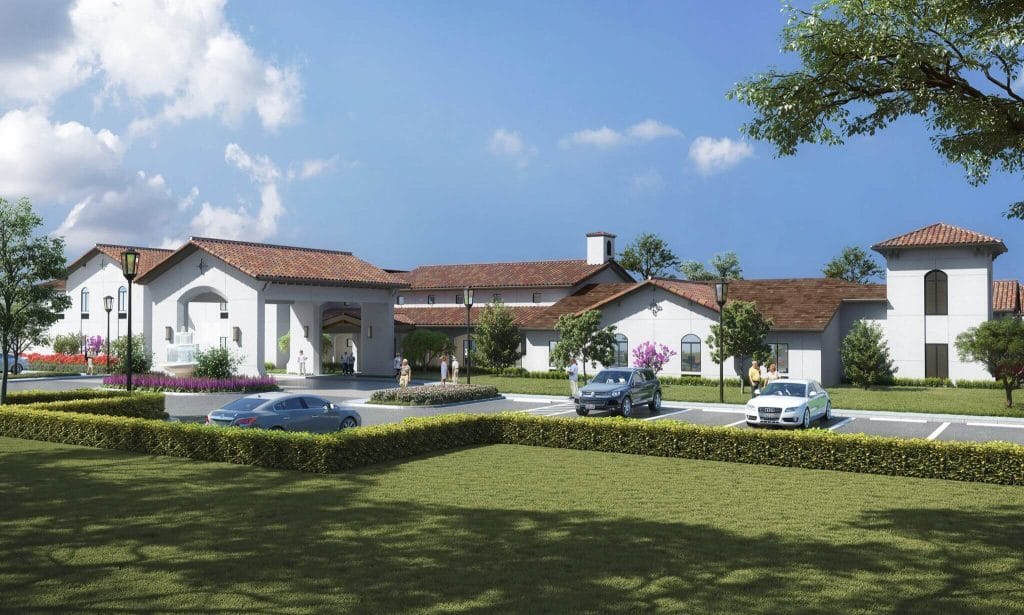 Stop by our showroom to meet with a dedicated member of our leadership team. We know you have a lot of questions and we are here to help you find answers. Visit our showroom today!
HearthStone Wildwood Showroom
A home with you at the center. A home at HearthStone at Wildwood.
HearthStone Senior Living Community – Assisted Living & Memory Care in Oxford, FL
When we feel at home, we feel more like ourselves. Located in Lake County, near the Orlando, Florida area, HearthStone at Wildwood is a brand-new assisted living and Valeo™ memory care community where you or your family member or friend can build a home, where health and happiness is at the center of every day. We are committed to  providing care with a personalized touch that helps you continue to thrive in the life that you love.
From apartments with comfortable, inviting  designs to delectable meal and dining options  and health and fitness amenities, your home at HearthStone at Wildwood provides peacefulness and pleasure  at every turn. Live each day with joy and vigor, knowing that your unique personality and history  is celebrated here at HearthStone.
Assisted Living includes:
Assisted Living in Oxford, FL
The amenities that make HearthStone an incredible place to call home, also make it a smart choice for assisted living. Our priority is to make assisted living feel as close to the independence you have at home, but with the added element of compassionate and skilled support.
Memory Care in Oxford, FL
If your family member or friend needs assistance with a memory impairment such as dementia or Alzheimer's, our signature all-inclusive Valeo™ Memory Care program provides unparalleled support.
See Why Home is Where The Hearth Is
Senior Apartments - Floor Plans & Pricing
HearthStone at Wildwood offers a variety of apartment layouts and sizes, from studios to one bedrooms, at an unbeatable value in the Wildwood area.
The level of your wellness package will be based on your individual health situation, as determined by the Wellness Director. Below are starting rates for differing care options and persons per apartment:
Assisted Living Studio Private Rate $3,550

Assisted Living One Bedroom Private Rate $4,500

Memory Care Studio Private Rate $5,200

(All-Inclusive)
At HearthStone at Wildwood, residents receive personalized support  at an unbeatable value. With special focus given  to our community's comfort and wellbeing, HearthStone at Wildwood features  an unmatched amount of services  to ensure that you live life to the fullest each and every day.
Living our best life  means feeling safe, happy and healthy. With those three priorities in mind, HearthStone at Wildwood offers residents a number of programs and offerings to support an engaging, active life. Those services include:
Assistance with daily living (dressing and personal care)*
Beauty salon
Event center
Entertainment, social events and educational and spiritual programs
Scheduled transportation
24-hour team coverage and health support
Utilities included (except phone)
Maintenance and repairs
Housekeeping and personal laundry and linens
Emergency response system in each apartment
Accushield visitor and vendor tracking management system for added security and peace of mind
Caremerge for family and community engagement, interaction, feedback and programming
Pet-friendly environment
When moving into a retirement community, many focus on getting the best care for the best value. HearthStone is founded on this principle:
Unmatched value in the Wildwood area market
All-inclusive of programs and amenities, without hidden fees
More perks than all other communities offer, for a lower price
An engaging lifestyle in brand-new buildings, apartments and features
Sharing meals together is a centerpiece of any community, and HearthStone at Wildwood is no exception. In your new home, you will have your choice of a variety of healthy and delectable  dining options:
Anytime restaurant-style dining to match your schedule
Seasonal, chef-prepared entrées
Flavorful selections prepared with health and comfort in mind
Menus tailored to your unique dining preferences and dietary restrictions
Dining venues designed for socialization and entertaining visitors
Our health and wellness involves more than just our physical body. At HearthStone at Wildwood, we know that our wellbeing deserves a multi-faceted approach, and we provide this support to help each resident thrive:
Salus™ holistic wellness philosophy
Fitness center with personalized fitness and wellness programs
Daily wellness checks
Coordination of ancillary and medical services by a
Wellness Director
State-of-the-art Alis electronic health system (EHR)
Medication management*
Rehabilitation services provided on-site by trusted agency partners (additional costs for outside services provided)*
Visiting physicians and home health providers on-site (additional costs for outside services provided)*
*Additional costs may apply based on wellness review or external services provided.
Retirement living is a journey. Find your guide here.
Gather all the information to help make the best decision for you and those you love.  Our senior living guide book's insights regarding senior living communities in the Lake Nona area and a checklist of services, amenities, and care levels to consider.
Download your guides today.
Opening Spring 2023
Showroom Opening Fall 2022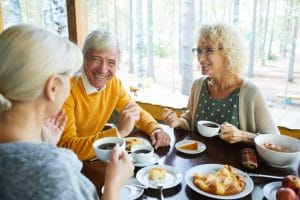 A Senior Living Event near The Villages, Florida Thursday, March 16th at 1:00 pm LEGACY RESTAURANT at The Nancy Lopez Country Club 17135 Buena Vista
Read More »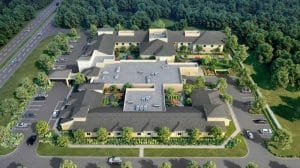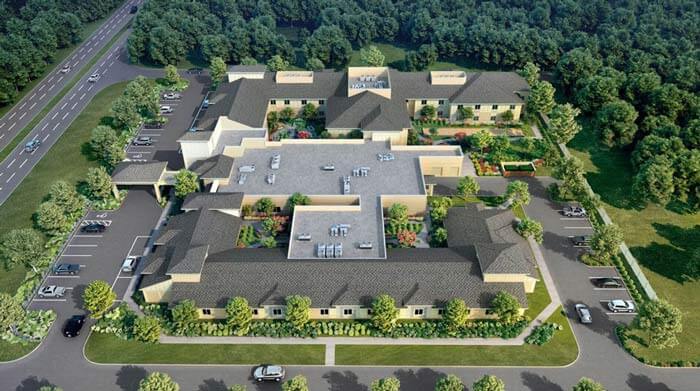 Thursday, December 15 1:00 – 4:00pm The Showroom Open House at HearthStone is your opportunity to get a glimpse of your future and learn the
Read More »
We want to hear from you.
You have questions.
We have answers.
Moving to a senior living community is a very important decision, and we want you to be confident in the choice you make. Please feel free to contact us with your questions and concerns. Submit this request for more details, and we'll reach out as soon as possible.