As our loved ones age, we often find ourselves grappling with the question of when it's the right time to consider memory care for them due to memory loss. It's a delicate subject that requires careful consideration, but recognizing the signs of dementia in elderly parents is crucial for ensuring their safety and well-being. 
At HearthStone at Wildwood in Wildwood, Florida, we understand the challenges families face when navigating this journey, and we're here to provide valuable insights and solutions. In this blog, we'll discuss the early signs of dementia, the importance of recognizing them, and how our Valeo™ Memory Care neighborhood can help your loved ones thrive while preserving their precious memories.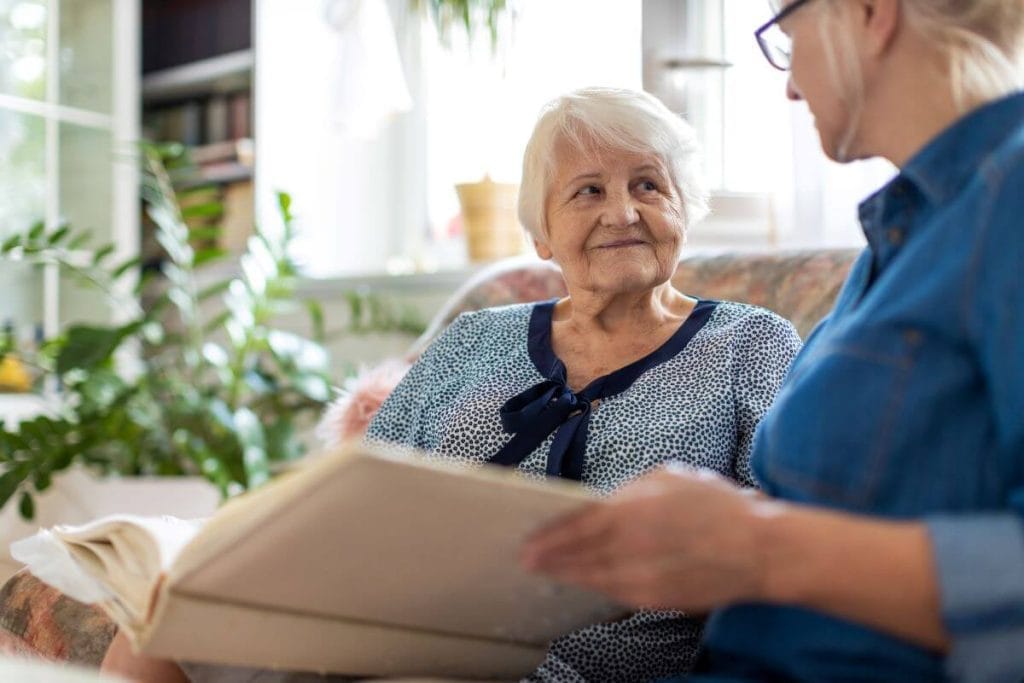 Recognizing dementia symptoms in elderly parents can be challenging, as the initial signs are often subtle. It's essential to pay attention to these early indicators:
Memory Loss: Frequent forgetfulness, especially regarding recent events or appointments, can be an early sign of memory decline.

Difficulty with Everyday Tasks: Struggling to complete tasks that were once routine, like preparing meals or managing finances, may indicate cognitive impairment.

Language Problems: Struggling to find the right words, repeating sentences, or having trouble following a conversation can be early signs of cognitive issues.

Confusion about Time and Place: Losing track of dates, seasons, or getting disoriented in familiar surroundings could be a red flag.

Mood and Personality Changes: Sudden shifts in mood, personality, or social withdrawal may occur as cognitive abilities decline.
Why Early Detection Matters
Understanding and recognizing dementia symptoms in their early stages is essential for several reasons:
Access to Timely Care: Early diagnosis allows for timely intervention and access to specialized memory care services like our Valeo Memory Care neighborhood.

Safety: Recognizing memory loss early can help ensure your loved one's safety by addressing issues such as wandering or difficulty managing medications.

Quality of Life: Early treatment and support can significantly improve a senior's quality of life, allowing them to participate in activities and social interactions that promote mental well-being.

Preserving Independence: Memory care programs, like the one offered at HearthStone at Wildwood, are designed to help seniors maintain their independence for as long as possible.
Valeo Memory Care: Thriving Through Memory Loss
HearthStone at Wildwood, understands that memory loss doesn't mean the end of a meaningful and fulfilling life. Our Valeo Memory Care neighborhood, derived from the Latin word "to thrive," is dedicated to providing a secure and enriching environment for seniors living with Alzheimer's and related dementias.
Person-Centered Care: Our approach focuses on the individuality of each resident. We tailor our care plans to meet their unique needs, preferences, and abilities.

Engaging Activities: Our residents enjoy a variety of activities designed to stimulate their cognitive, social, and physical well-being. These activities help them maintain their skills and interests while creating meaningful connections with others.

Safe and Secure Environment: The Valeo neighborhood is designed with safety in mind. It features secure entry and exit points, visual cues to aid orientation, and a layout that promotes familiarity and comfort.

Nutritious Dining: We offer delicious and nutritious meals through our any-time dining restaurant-style experience, ensuring that residents can enjoy their favorite foods when they want.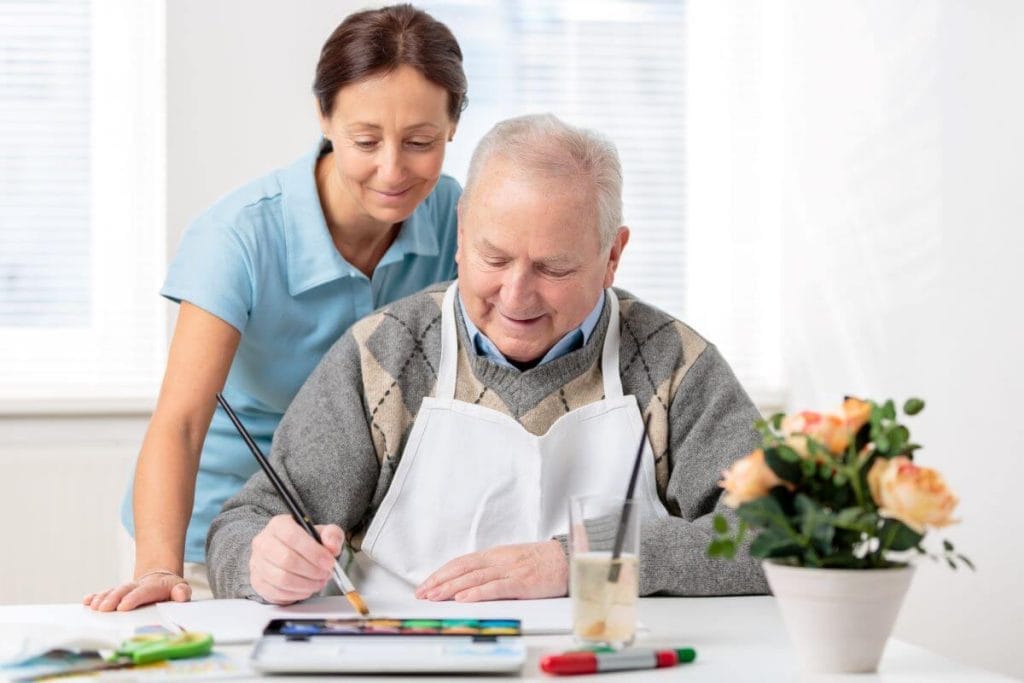 Upholding Legacy and Memories
Preserving your loved one's legacy and memories is of utmost importance. At HearthStone at Wildwood, we encourage reminiscing and storytelling as a way to honor their past and maintain a sense of identity.
Life Story Program: Our Life Story program invites residents and their families to share personal histories, experiences, and cherished memories. This fosters a sense of belonging and helps caregivers provide more personalized care.

Memory Preservation: We offer memory preservation activities and techniques to help residents and their families capture and cherish their shared experiences.

Family Involvement: Families are encouraged to actively participate in their loved one's care and engage in activities that promote bonding and create lasting memories.
Recognizing dementia symptoms in elderly parents is a crucial first step toward providing them with the support and care they need. At HearthStone at Wildwood in Wildwood, Florida, we are dedicated to helping seniors with memory loss thrive through our Valeo Memory Care neighborhood. Our person-centered approach, engaging activities, and commitment to preserving legacies ensure that your loved ones receive the highest level of care and support as they navigate this challenging journey.