Orlando, Florida, is not only famous for its enchanting theme parks but also for its commitment to providing exceptional Alzheimer's care services. At HearthStone at Nona Lakes, we take pride in being at the forefront of this noble endeavor, offering a haven of memory support within our Valeo™ Memory Care neighborhood (Valeo is Latin for "to thrive"). We understand that Alzheimer's and related dementia conditions impact not just individuals but entire families, and we're here to provide compassionate, innovative, and highly specialized care. Join us on a journey that delves into the essence of Alzheimer's care and the importance of upholding the cherished memories of our residents.
Understanding Alzheimer's Care Services
Alzheimer's disease is a complex neurological condition that affects millions of individuals worldwide. Its progressive nature brings forth unique challenges that necessitate specialized care. Alzheimer's care services are designed to provide the support, safety, and comfort that individuals living with Alzheimer's or related dementias require.
Our Memory Support at HearthStone at Nona Lakes is more than just a place to live; it's a nurturing environment where residents receive tailored care that's compassionate and individualized. We focus on preserving the dignity and enhancing the quality of life of those entrusted to us.
The HearthStone Difference: Valeo Memory Care Neighborhood
Central to our mission is the Valeo Memory Care neighborhood, a distinguished program that sets us apart as a leader in Alzheimer's care services in Orlando. Valeo, which means "to thrive" in Latin, perfectly encapsulates our philosophy. We believe that individuals living with Alzheimer's should not merely exist but thrive in an environment that promotes engagement, emotional well-being, and the preservation of their unique legacies.
In the Valeo Memory Care neighborhood, we employ evidence-based practices and innovative approaches to Alzheimer's care. Our team undergoes specialized training to provide residents with the highest level of care and support. Here, every staff member understands the nuances of dementia care, ensuring residents receive personalized attention that caters to their specific needs and preferences.
Embracing the Legacy: Why Memories Matter
One of the most poignant aspects of Alzheimer's care is the understanding that individuals with dementia often struggle to retain their memories. At HearthStone Nona Lakes, we recognize the profound significance of these memories and make it our mission to help our residents hold on to them for as long as possible.
Our approach to Alzheimer's care is not just about providing physical support; it's about creating an environment where residents' emotional, social, and cognitive needs are met. We engage in reminiscence therapy, life story work, and various activities designed to trigger and sustain memories. By embracing and honoring each resident's unique life experiences, we aim to create moments of joy, connection, and fulfillment.
Preserving Memories Through Innovative Programs
To enrich the lives of our residents living with Alzheimer's, we've developed a range of innovative programs and activities within the Valeo Memory Care neighborhood. These programs are designed to stimulate cognitive functions, encourage social interaction, and promote emotional well-being.
1. Art and Music Therapy
Art and music have a remarkable ability to transcend memory loss. Our residents engage in creative pursuits that allow them to express themselves and tap into latent memories. The process of creating art or participating in musical activities often evokes powerful emotions and sparks connections.
2. Life Enrichment Activities
Our life enrichment activities are carefully curated to resonate with residents' personal interests and histories. Whether it's a themed event, a cultural celebration, or a simple afternoon tea, these activities serve as catalysts for reminiscing and connecting with others.
3. Cognitive Stimulation Programs
We understand the importance of keeping the mind active and engaged. Our cognitive stimulation programs include brain games, puzzles, and exercises that challenge memory and cognitive functions.
4. Multi-Sensory Experiences
Sensory experiences can be profoundly therapeutic. We offer multi-sensory activities that stimulate residents' senses of touch, sight, hearing, and smell. These experiences help residents connect with their surroundings and evoke memories.
5. Family Involvement
Families play a crucial role in our residents' lives. We encourage family members to participate in activities, share stories, and create meaningful moments with their loved ones. This involvement not only provides emotional support but also aids in memory preservation.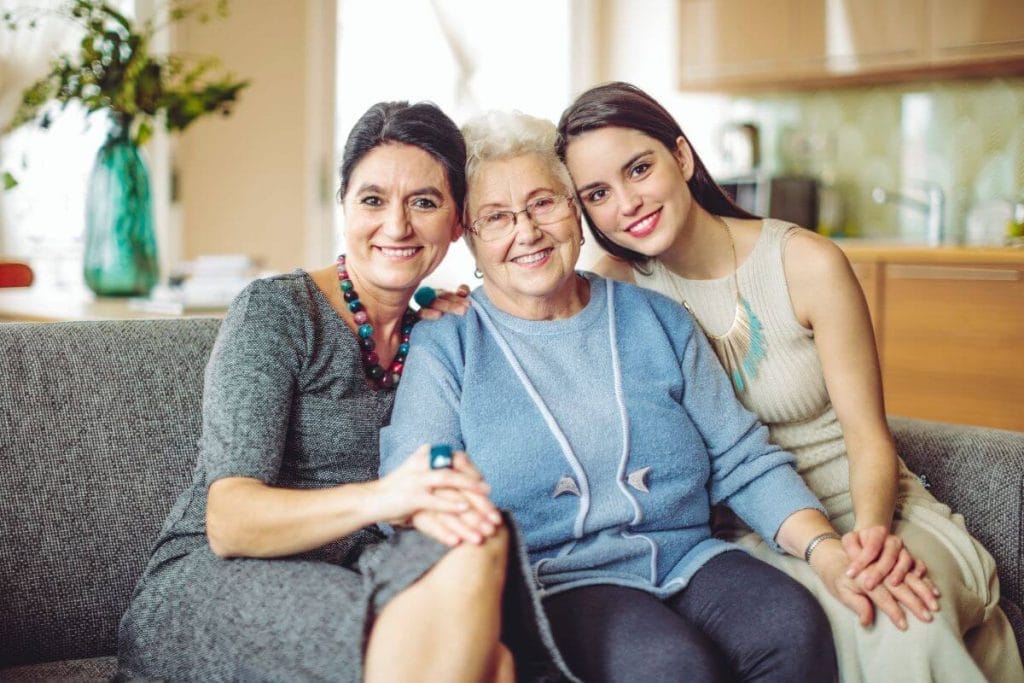 The Heart of Alzheimer's Care: Compassion and Connection
At HearthStone at Nona Lakes, our commitment to Alzheimer's care services goes beyond the physical and cognitive aspects of caregiving. We believe in the power of compassion and human connection. Our dedicated team understands that every resident is unique, and we strive to forge deep, meaningful connections.
Through our compassionate approach, we provide comfort, solace, and a sense of belonging to our residents. We celebrate their individuality and uphold their dignity. Our residents are not defined by their condition but by the legacy they've created throughout their lives.
How to Access Orlando Alzheimer's Care Services at HearthStone Nona Lakes
If you're seeking Alzheimer's care services in Orlando, HearthStone Nona Lakes is here to provide a supportive, compassionate, and enriching environment. Our Valeo Memory Care neighborhood is dedicated to helping residents thrive and preserving their cherished memories.
To learn more about our Orlando Alzheimer's care services or to schedule a personalized tour of our community, please fill out a form or call us at (689) 207-5474. We invite you to experience the HearthStone difference and witness the heartwarming impact of our memory support programs firsthand.
Alzheimer's care is not just a service we offer; it's a calling we passionately embrace. At HearthStone at  Nona Lakes, we're dedicated to providing hope, dignity, and joy to those living with Alzheimer's and their families. Join us in this journey of compassion, connection, and memory preservation.
Conclusion: Embracing Memories, Enriching Lives
In the realm of Alzheimer's care, HearthStone at Nona Lakes stands as a beacon of hope, where memories are cherished, and lives are enriched. Our innovative Valeo Memory Care neighborhood, rooted in compassion and connection, is designed to help individuals living with Alzheimer's thrive.
We understand that Alzheimer's is a condition that touches not only the lives of those diagnosed but also the hearts of their families. Our commitment to preserving memories and fostering well-being extends to all those we serve.
If you're on the path of Alzheimer's care, HearthStone at Nona Lakes invites you to embrace this journey with us. Together, we'll create moments of joy, forge connections, and uphold legacies. Contact us today by filling out a form or calling us at (689) 207-5474 to discover the heart of Alzheimer's care and memory support at HearthStone at Nona.