HearthStone Assisted Living The Villages, Florida
If you're beginning to think about assisted living options for yourself or for an aging parent or grandparent, you of course want to find the absolute best assisted living community that checks every box on your must-have list, so the research process certainly merits your undivided attention. It's a life choice, and an important one indeed. Take your time and consider all your options, and read more on why choose assisted living over the Villages apartments.
But before you can make that choice, for yourself or a family member, you'll need to fully understand how each community can meet the precise lifestyle needs that you or your loved one require.
Let's take a moment to overview exactly what assisted living is and what it can offer, and most importantly — how it can make life better for some 55+ residents.
What is Assisted Living?
Here at HearthStone, we're part of a network of assisted living communities and we benefit from that collective knowledge of best practices that helps us to consistently maintain the highest quality care for 55+. We like to think of assisted living as simply normal life with a helping hand whenever you need it, That's because we understand that what's most important to residents is that they continue to carry on with their independent lives just as they always have in their younger years you want to live a free, fun, outgoing life your way every day.
Our approach to assisted living is to be ready to help you when, and if, you need it and independence is our top priority.
But, that said, all the best assistance you could ever expect from assisted living is ready for you at a moment's notice whenever you need it or desire it. So, what does that entail?
Simply put, assisted living communities offer independent apartment living for older adults who may need occasional or regular support with daily living tasks, medication, mobility, eating, housekeeping services, and even bathing and dressing. Residents in most assisted living communities will have access to a variety of shared common areas for dining, activities and games, libraries, theatres, performance centers, spas, gyms, and of course luxurious grounds and walking paths to enjoy the beauty of our natural world (which Florida has in abundance).
Housekeeping, transportation services, and three daily meals are typically standard fare at most high-end, respectable assisted living communities. And of course, there should always be 24-hour on-site staff that is ready and waiting to assist with daily needs or emergency services.
Assisted Living Checklist
While there are many reasons to consider assisted living as a lifestyle option, many people and their family members have cited these important reasons, as primary in their decision to seek assisted living.
Health conditions that are worsening
Trouble handling or managing medications
Falls or around-the-house accidents becoming more commonplace
Difficulty performing critical tasks to maintain a safe home environment
Isolation / Increasing depression
Trouble managing bills and/or keeping up with personal finances
Inability to maintain essential daily tasks such as hygiene or eating / cooking
Now you may have read that list and thought to yourself, "But I don't have any of those issues." And to that we say — WONDERFUL! We are happy to know you are 100% healthy and living your best life.
However, 55+ assisted living communities are for everyone, yes even you. It's not a drab, nursing home. It's a vibrant community of people your age with whom you'll form lasting, lifelong bonds of friendship. So, if you don't need assistance with daily tasks or medical issues, come for the housekeeping and laundry services, our beautifully-designed apartments, ALL the services and amenities, the perks, the friendship, and… the chef-prepared meals.
Live the easy life and enjoy every moment of your life.
Read our blog Top 6 Signs Assisted Living Could Benefit an Older Adult to learn more.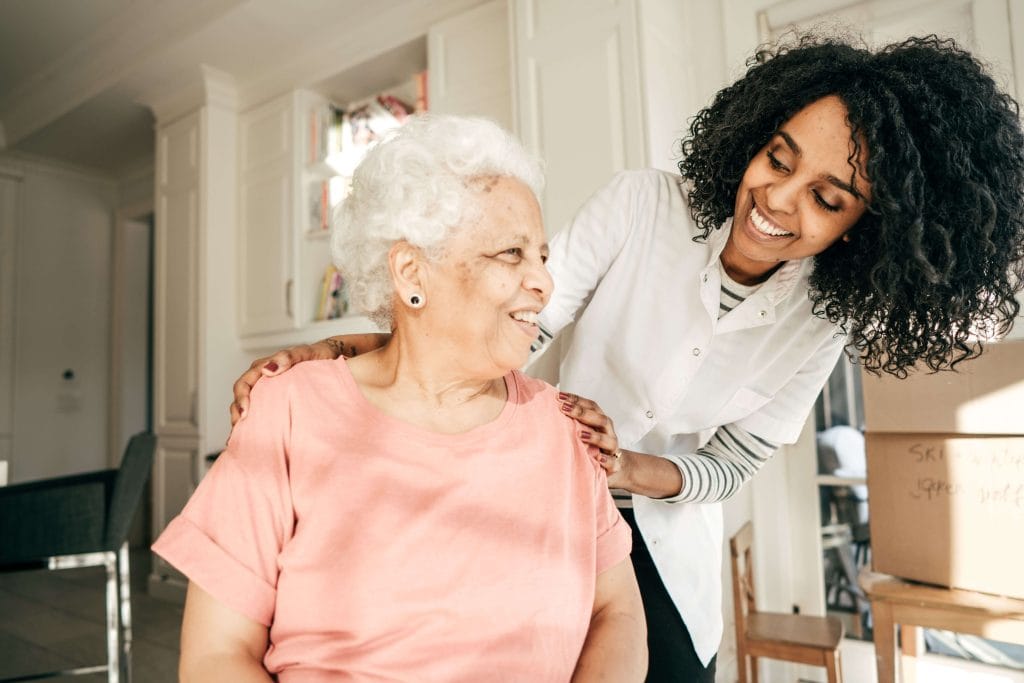 The Essence of HearthStone
If you're reading this blog, then you're likely invested in your assisted living community research already, and that's great because it's one of the most important decisions you'll make in life. It's a quality of life decision and thus you should carefully consider all your options while taking note of all your needs that must be met as an incoming resident.
A hearthstone, as defined by the Oxford dictionary is, "a flat stone forming a hearth or part of a hearth." And a hearth is essentially a fire wall or contained area of stones that allow for a nice warming fire to exist and comfort us in our homes while also protecting us from any possible danger that a wayward ember might pose. In essence, a hearthstone provides and protects.
And that's exactly our mission at Hearthstone — we provide the highest quality assistance for older adults that offers a top-level protection and support that is unrivaled, all the while allowing residents to continue to thrive, living the independent lives they're accustomed to, and prefer.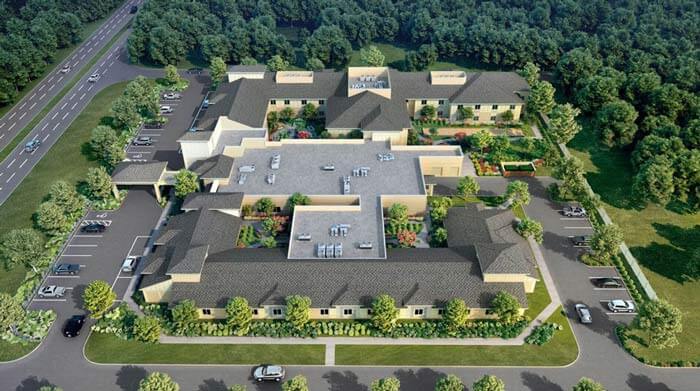 HearthStone vs. The Villages: Know the Truth
A Scale That Feels Right
Life is better when it's on a personal scale. What does this mean? It means that most of us function better in an intimate environment that doesn't overwhelm, but comforts in its closeness. Not too close of course, as we all love our space and independence, but when we live in and on a scale that feels manageable, it's more comfortable for most of us.
If you're considering assisted living options then scale is a consideration point you should take note of. Just like a big old empty house may feel out of scale when you're living alone within it, an assisted living community that is designed for the masses, in large scale, might also feel out of scale, or at the very least, not as intimate and cozy as you'd like.
Our Hearthstone communities nestled in the beautiful central-Florida near Orlando offer intimate living in communities designed to bring people together but on a scale that is manageable, comfortable, and enjoyable.
When we think of Manhattan, in New York City, 'intimate' is probably not a word that comes to mind first, if ever, but if you're wondering what is wrong with The Villages in Florida, then scale might be one of several points that'll answer that question for you. At a whopping 32 gargantuan square miles, The Villages in Sumter and Marion counties is actually larger than Manhattan, and growing! It's hard to imagine how one could feel like anything other than just a number in a community so large.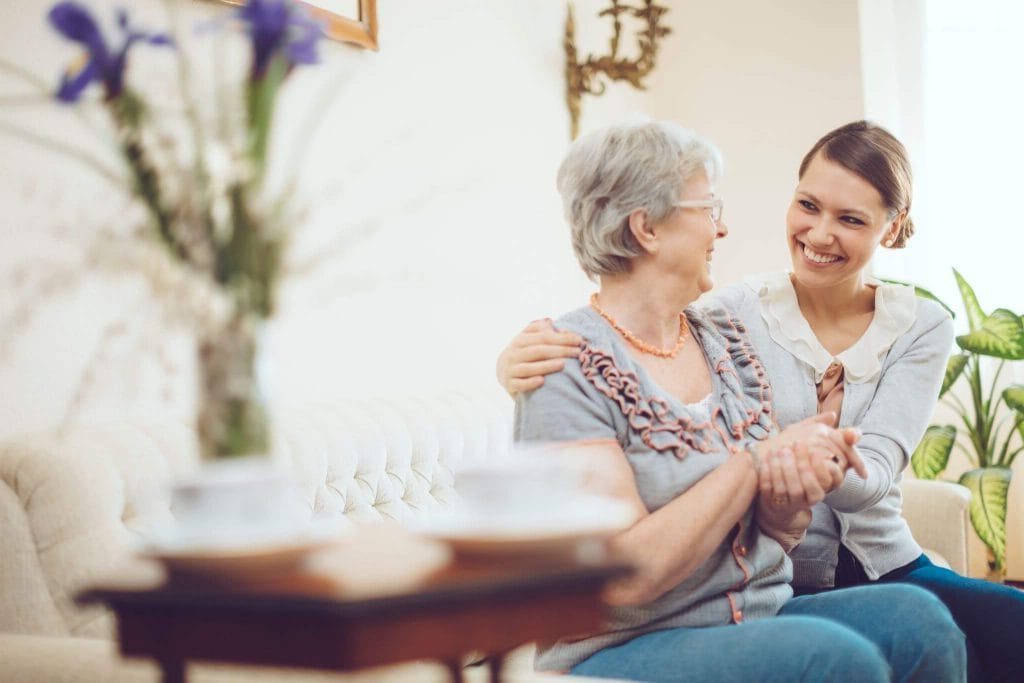 The gospel truth is, most of us, as we age, seek to settle into comfort, in intimate environments that are relaxing, and an assisted living community that makes growth and expansion a top-of-the-list issue might not be what we're looking for. But HearthStone is a community built to scale, a community that is concerned with quality, not quantity.
HearthStone is about health. HearthStone is about having the best of both worlds — independence and community. But above all, HearthStone is home.
Personal Support Like No Other Community
When you're home at HearthStone, you'll receive unparalleled personal support, which you won't find at the same level at other bigger estate-type communities.
As we keep the scale of our communities intimate, the personal support is also more intimate, more one-on-one. Take comfort in knowing that all of your 24-hour on-call staff will know you well, by name, and they'll know your needs, understand your medications, and be aware of areas you may need help in which you want to keep discreet to maintain your sense of independence and pride.
HearthStone communities have the best value at the best price, and when you compare to The Villages, we feel confident you'll see how our personal, intimate community and gorgeously-landscaped environment and grounds offers, dollar-for-dollar, an abundance of value.
We focus all our energy on your comfort and wellbeing and offer a vast array of services and amenities. Of course, there's 24-hour staff to assist you with any daily tasks you may require a helping hand with, but there's a spa-like feeling to our communities.
As a resident you'll enjoy more services and amenities than we can list in this blog, but some highlights are as follows:
Entertainment / social events
Educational and spiritual programs
24-hour team coverage and health support
Housekeeping / personal laundry and linen service
Salons and spas
Fitness center with wellness programs
Visiting physicians
Medication management
Complete coordination of medical and ancillary services by our Wellness Director
Emergency response systems in every apartment
Visitor and vendor tracking for maximum safety / security
Anytime restaurant style dining with chef-prepared, scrumptious entrees
Menus that are tailored to YOUR dietary needs
Daily events and gatherings you can attend to socialize and chill with your friends
And so… much… more!
All this and more. Click here to see a more complete list of our services and amenities.
Apartment Living, Independent Living in a Warm Community of Friends
The title says it all as that's just what's waiting for you at our HearthStone communities — breathtakingly beautiful apartments in which residents can live independent lives while getting all the advantages of shared spaces and grounds in a community of people that is warm and nurturing… all in the lavish landscapes of America's most exotic, gorgeous state — Florida. Choose from our affordable studios or one-bedrooms and stake your claim in a little bit of paradise.
There's a reason why Florida is consistently one of the top vacation spots for Americans, and when you're a resident at HearthStone, you're on permanent vacation. Enjoy!