A Senior Retirement Community Serving Centerhill, Florida
Offering  Assisted Living and Memory Care near Centerhill, Florida with a whole-person wellness approach at the best value.  Learn how to join our community, opening Fall 2023.
Why choose Hearthstone Leesburg for Assisted Living and Memory Care
Hearthstone Leesburg is a new senior living retirement community near Centerhill, Florida opening Fall 2023. We are located just outside of Orlando, close enough to enjoy the sites and easy access to the airport but tucked away from the busyness of it all. We offer Assisted Living and Memory Care neighborhoods for older adults looking to enhance their every day or find peace of mind in knowing 24/7 support is there when you need it.
We embody a lifestyle that is physically, socially, intellectually and spiritually rewarding. The atmosphere we create allows you to enjoy a stress-free retirement that fits your lifestyle. Keeping active and connected is important when considering your new home. Our dedicated team wants to hear your story and help answer any questions you may have as you begin your senior living journey.
Assisted Living and Memory Care near Centerhill, FL
Hearthstone Leesburg is a senior living community offering continuum of care. This includes assisted living for those who may need support while empowering their independence, as well as memory care for those living with Alzheimer's disease or other forms of dementia.  Memory Care provides a safe, secure environment with a focus on helping every resident flourish. We understand everyone's story is unique, which is why we have a customized level of assistance for every resident.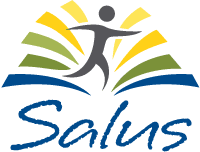 Salus™ (SAL-us), noun. Latin for "well-being"
Salus by Solvere, is our wellness philosophy for all residents dedicated to whole-person wellness, empowering you to live your best life. Our Salus philosophy concentrates on the Four Components of Wellness to ensure your body is active, your relationships flourish, your mind is challenged, and your spiritual needs are met.
Valeo™ (va-LAY-oh), noun. Latin for "to thrive"
Our Valeo program is a pillar of our Salus by Solvere programs. Valeo includes specialized programming created for residents with memory impairments such as Alzheimer's. Each Valeo program is personalized for every resident and is dependent upon their daily routine, abilities, goals and life story.
Assisted Living includes:
The features that make HearthStone a wonderful place to call home also make it an excellent choice for assisted living. Our focus is to make assisted living feel as close to the independence they have at home, but with the added compassionate and respectful support.
If your family member or friend needs assistance with a memory impairment such as dementia or Alzheimer's, our signature all-inclusive Valeo Memory Care program provides unparalleled support.
How much does senior living cost near Centerhill, FL?
Our Assisted Living offers an incredible range of dynamic floor plans with one-bedrooms, co-living suites and studio options. Pricing for Assisted Living starts at $2,800 per month, with wellness packages customized to the personal needs of each resident.
Our Valeo Memory Care neighborhood offers an all-inclusive private suite starting at $4,900 per month. Residents enjoy 24/7 health support, plus a suite of services such as meals, housekeeping, wellness programs and more.
Start your Senior Living journey
Here at Hearthstone Leesburg, we have a dedicated leadership team ready and willing to listen. Our knowledgeable, reliable, and caring staff understand and deliver genuine service. They help put the heart in Hearthstone Leesburg.
We are senior living experts near Centerhill, FL and we are here to help navigate as you begin your senior living journey. Contact us today at 352-706-0251tel:3527060251 or fill out a form to get in touch.