Transitioning to senior living community like HearthStone Senior Living in Florida can feel like a considerable change. However, armed with the right knowledge and guidance, you can navigate this transition smoothly. We understand that making such a move often raises many questions and concerns. This is why our experts at HearthStone are here to provide practical advice and useful insights to ease the process and make your move as comfortable as possible.
Why Move to a Senior Living Community?
As we age, our needs and priorities often change. The maintenance of a large family home can become cumbersome, and the desire for a more community-oriented lifestyle may grow. This is where senior living communities come in. They offer an environment that caters specifically to seniors' needs, providing a blend of independence, community engagement, wellness programs, and support services.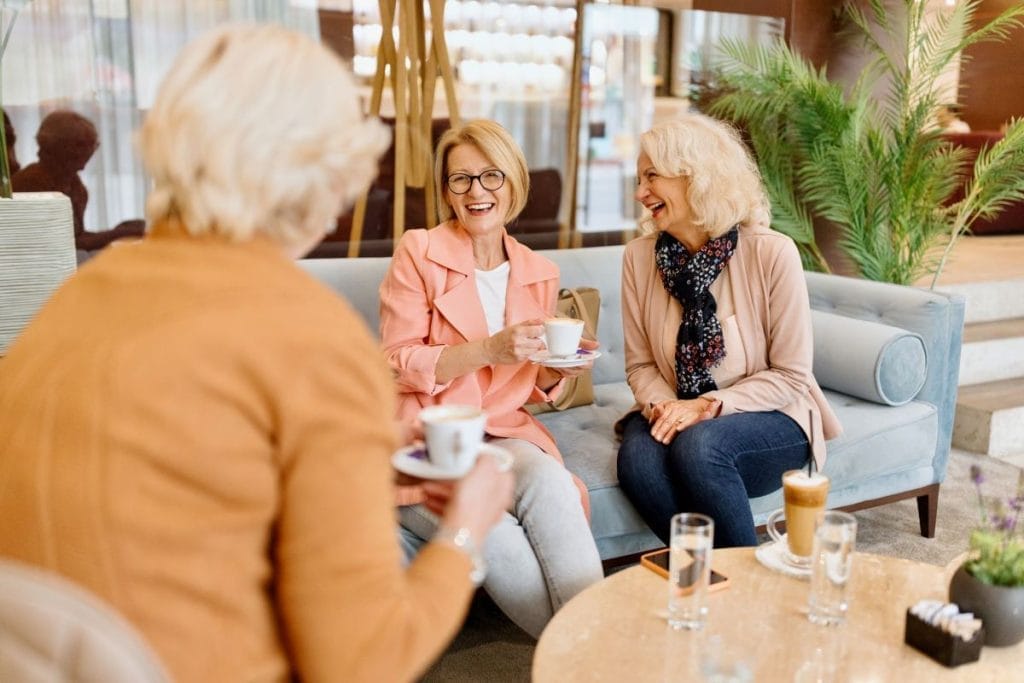 HearthStone Senior Living Vs. The Villages
When considering senior living options in Florida, The Villages, a 55+ community, often comes to mind. As one of the largest age-restricted communities globally, it offers an array of amenities and a sprawling network of residents. But how does it compare to HearthStone Senior Living?
While The Villages provides an active lifestyle and numerous amenities, its vast size can be overwhelming for some. The lack of on-site medical support and personal care services, except for those provided in its separate long-term care facilities, might not meet the needs of individuals seeking additional support as they age.
On the other hand, HearthStone Senior Living provides a smaller, more intimate community setting. Our commitment to holistic wellness means our residents receive personalized care and attention. We offer varying levels of support, from independent living to assisted living, depending on our residents' needs. This continuum of care, combined with our rich social programs and wellness-focused lifestyle, creates a nurturing environment for our residents to thrive in retirement. Read more about Why Choose Assisted Living Over The Villages, FL or schedule a tour to see for your self.
Senior Moving Tips: Making the Transition
Now that you're considering the move to HearthStone Senior Living, here are some tips to make your transition as smooth as possible:
1. Plan Ahead: Planning is key when making a move. Discuss the move with family members and take their opinions into consideration. Contact HearthStone's team to ask any questions and schedule a tour of our community.
2. Downsize Thoughtfully: Transitioning to a senior living community is a great opportunity to declutter. Keep the items that hold sentimental value or serve a practical purpose. Take measurements of your new space to ensure your furniture fits comfortably. Read our blog on "Downsizing Tips For Seniors" to learn more.
3. Customize Your New Space: Make your new apartment feel like home. Bring personal items, family photos, and your favorite pieces of décor to add a touch of familiarity and comfort.
4. Get Involved: One of the biggest benefits of moving to a senior living community is the variety of activities and social programs available. Join clubs, attend social events, and take advantage of the amenities HearthStone offers. This will help you make new friends and feel part of the community quickly.
5. Stay Connected: Maintain ties with friends and family outside the community. Invite them over for a meal or to participate in a special event at HearthStone. They'll get to see your new lifestyle and understand why you chose to make the move.
6. Be Patient: Adjusting to a new living environment takes time. Allow yourself time to settle in, get to know your neighbors, and establish a new routine.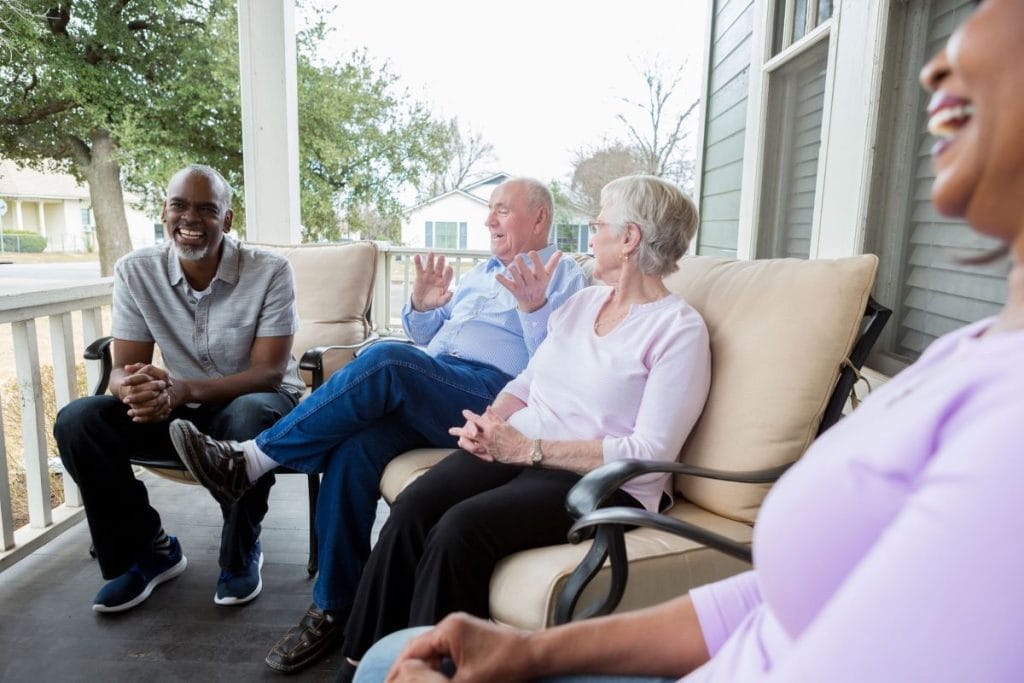 Embrace Your New Chapter at HearthStone Senior Living
The decision to move into a senior living community like HearthStone is a decision to invest in your quality of life. It is a lifestyle choice that offers not only comfortable and secure living options but also an opportunity to engage in a vibrant community, make new friends, and enjoy a wide array of activities tailored to your interests and wellness.
At HearthStone Senior Living, we believe in making your golden years truly golden. We value every resident's unique needs and preferences, offering a variety of programs and activities that cater to different tastes and hobbies. Whether you enjoy fitness classes, art workshops, social events, or simply relaxing in our beautifully maintained grounds, there's something for everyone here.
We also understand the importance of maintaining a healthy balance of independence and support. Our team of caring professionals is always on hand to provide assistance when needed, while encouraging our residents to live their lives to the fullest, exploring new interests and maintaining old ones.
Compared to a large 55+ community like The Villages, HearthStone offers a more intimate, caring environment where each resident is known and valued. We provide the perfect blend of independent living, social connection, personal care, and medical support, creating an enriching and fulfilling lifestyle that large-scale retirement villages often can't match.
Making the transition to a senior living community is a significant decision, but it's also an exciting new chapter in your life. By choosing HearthStone Senior Living, you're choosing a community committed to your wellbeing, happiness, and quality of life.
Transitioning to a senior living community doesn't have to be daunting. With our dedicated staff and welcoming community, moving to HearthStone Senior Living can be the beginning of an exciting new chapter in your life, full of possibilities and new experiences. We're here to ensure your move is a positive and smooth transition, setting the stage for the fulfilling and vibrant lifestyle that awaits you at HearthStone.
If you have any further questions or would like to learn more about what life at HearthStone Senior Living can offer you, don't hesitate to reach out. We're here to help guide you through this exciting journey towards a fulfilling, carefree, and vibrant retirement. Fill out a form or call us at (352)764-4100 to start a conversation, we look forward to hearing from you!