Memory care is a specialized form of assisted living designed to provide comprehensive support and assistance to individuals living with Alzheimer's disease and other forms of dementia. As cognitive abilities decline, individuals affected by these conditions often face unique challenges that require specialized care and attention. In this blog, we will explore what memory care entails, what families can expect when choosing memory care for their loved ones, and how to prepare for this transition. At HearthStone Senior Living, we understand the importance of offering personalized and compassionate memory care services, and we aim to provide families with the information they need to make informed decisions about their loved one's care.
Memory care communities are residential settings specifically designed to meet the unique needs of individuals living with Alzheimer's disease and dementia. These communities offer a safe, secure, and supportive environment where residents receive specialized care and assistance tailored to their cognitive challenges. Memory care services focus on preserving residents' dignity, independence, and quality of life while providing the necessary support to manage memory-related symptoms.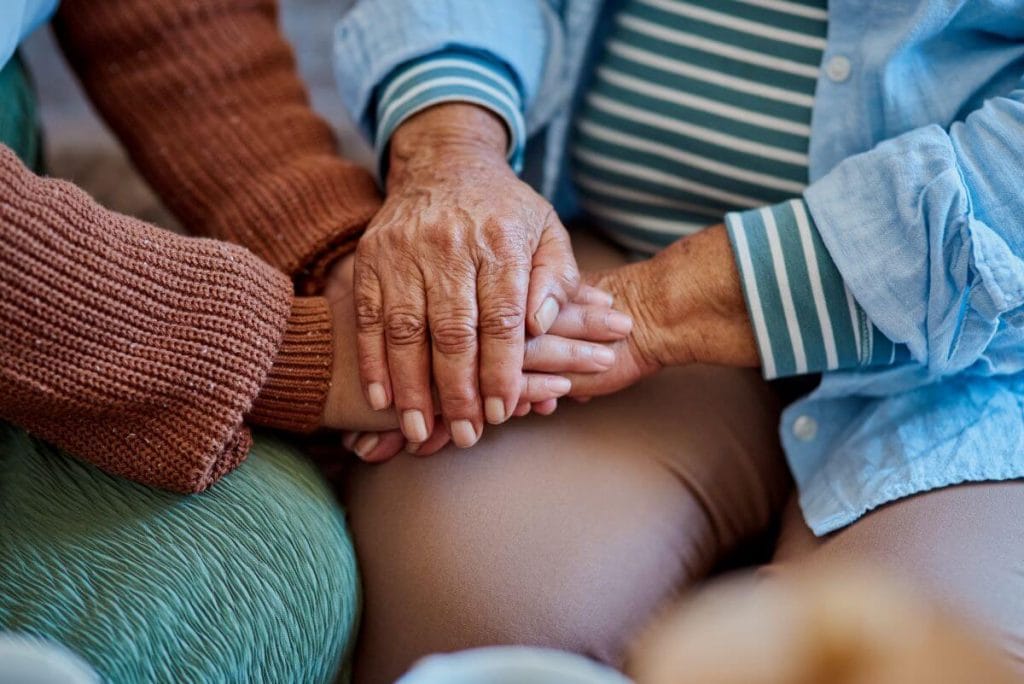 What to Expect in Memory Care
Choosing memory care for a loved one is a significant decision, and it's essential to understand what to expect when entering a memory care community. Here are some key aspects families should be aware of:
Trained Staff: Memory care communities have staff trained in dementia care, including understanding the unique behaviors and communication needs of residents with memory issues. These caregivers provide around-the-clock assistance and supervision.
Safe and Secure Environment: Memory care communities are designed with safety in mind. They often have secure entrances and exits to prevent residents from wandering, a common concern for individuals with dementia. The layout and design prioritize familiarity and ease of navigation.
Structured Activities: Memory care communities offer structured activities and programs that cater to residents' cognitive abilities. These activities can include reminiscence therapy, art therapy, music therapy, and more.
Personalized Care Plans: Each resident in memory care receives a personalized care plan tailored to their specific needs and preferences. Care plans are regularly reviewed and adjusted as the individual's condition changes.
Nutritious Meals: Memory care communities provide well-balanced, nutritious meals that accommodate residents' dietary needs and preferences. Staff assist residents with eating when necessary.
Medication Management: Medication management is a crucial component of memory care. Staff ensure that residents receive their medications as prescribed and monitor for any side effects or changes in health.
Family Involvement: Families are encouraged to stay involved in their loved one's care. Memory care communities often host family support groups, educational sessions, and regular updates on their family member's well-being.
Emphasis on Routine: Consistency and routine are essential for individuals with dementia. Memory care communities establish daily routines that provide a sense of stability and reduce confusion.
Preparing for Memory Care
The decision to move a loved one into memory care can be emotionally challenging, but thorough preparation can help ease the transition. Here are some steps families can take:
Research and Tour: Begin by researching memory care communities in your area. Schedule tours to visit potential communities and ask questions about their services, staff, and philosophy of care.
Assessment and Evaluation: Work with healthcare professionals to assess your loved one's cognitive abilities and care needs. This evaluation can help determine the level of care required and inform your choice of a memory care community.
Financial Planning: Understand the cost of memory care and explore financial options, including long-term care insurance, veterans' benefits, and Medicaid, if applicable. Develop a budget to ensure you can comfortably afford the chosen community.
Downsizing: Moving to a memory care community often requires downsizing. Help your loved one decide which personal belongings to bring and create a familiar and comforting living space.
Emotional Preparation: Communicate openly with your loved one about the move. While it may be challenging, involve them in the decision-making process as much as possible. Share your feelings and reassure them of your ongoing support.
Transition Plan: Work with the memory care community to create a transition plan that outlines the move-in process, care plan, and any special preferences or requirements.
Support Network: Lean on your support network of family and friends. Caring for a loved one with dementia can be emotionally taxing, and having a support system in place can be invaluable.
Conclusion: Asking The Right Questions For Understanding Memory Care
Choosing memory care for a loved one is a significant decision, but it can provide peace of mind knowing that specialized care and support are available. Memory care communities like those at HearthStone Senior Living are dedicated to enhancing the quality of life for residents living with dementia. By understanding what memory care entails and adequately preparing for the transition, families can ensure their loved ones receive the care, safety, and support they need while preserving their dignity and independence. If you're considering memory care for your loved one, we invite you to reach out to us for guidance and support. Our compassionate team is here to help you navigate this important journey and provide the highest level of care for your family member.