Searching for the ideal assisted living community for yourself or a loved one can be both exciting and challenging. If you're a pet lover, finding a place that accommodates your beloved companion can be a top priority. HearthStone at Leesburg, understands the significance of the bond between older adults and their pets. In this blog, we'll explore what makes HearthStone at Leesburg a leading choice for Leesburg, Florida assisted living with pet-friendly policies and delve into the benefits of having a pet in retirement. Learn about our commitment to ensuring a pet-welcoming environment, and how our AgeWell Solvere Bow Wow Biscuit program enhances the quality of life for both residents and their pets.
Leesburg Florida Assisted Living with Pet-Friendly Policies
In your quest for the perfect assisted living community in Leesburg, Florida, you'll want to ensure that your furry friend is welcomed with open arms. Here at HearthStone Leesburg, we take pride in our pet-friendly policies. From cozy cat companions to loyal canine friends, our community is designed to accommodate all kinds of pets. Our commitment to creating a welcoming environment for both residents and their pets sets us apart as a premier choice for pet-friendly assisted living in Leesburg, Florida.
The AgeWell Solvere Bow Wow Biscuit Program
One of the highlights of HearthStone at Leesburg's pet-friendly approach is our participation in the AgeWell Solvere Bow Wow Biscuit Program. This unique initiative provides an opportunity for the culinary team and all team members to work together to create a healthy and nourishing pet biscuits that can be given away to residents who have current dogs or cats living in their apartments or who have pets that visit them with friends and family. 
The Bow Wow Biscuit Program is just one way we prioritize the well-being of our residents and their pets, promoting a happier and healthier lifestyle for all.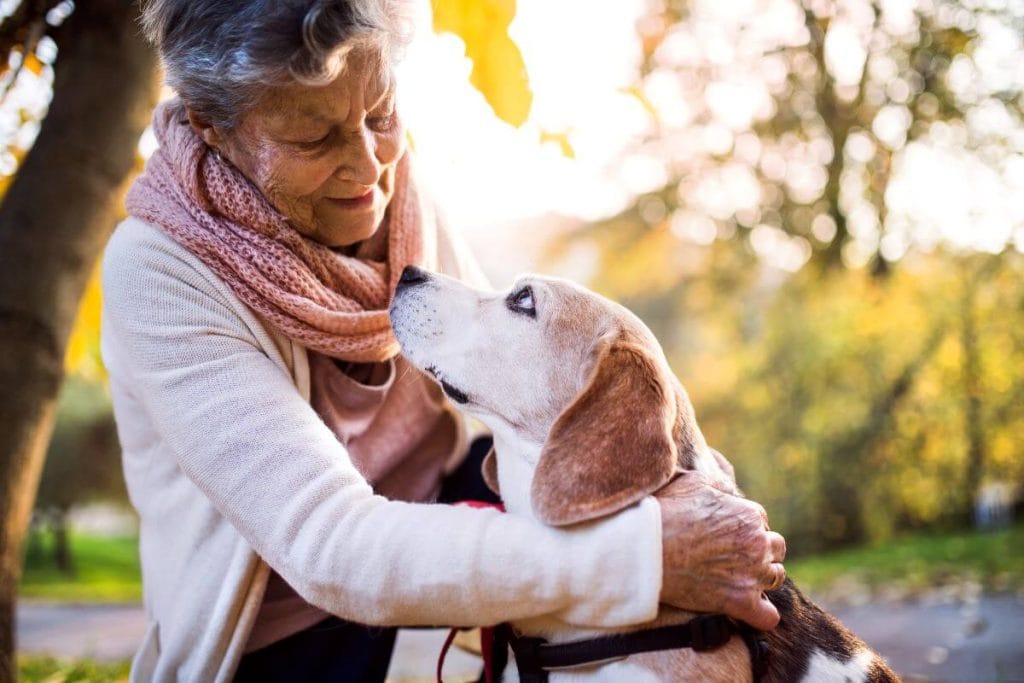 The Benefits of Having a Pet in Retirement
The decision to bring a pet into your retirement years is a significant one, and it comes with numerous benefits:
Companionship: Pets offer unwavering companionship, reducing feelings of loneliness and providing a sense of purpose.

Stress Reduction: Interacting with pets can lower stress levels, leading to improved mental and emotional well-being.

Physical Activity: Daily walks and playtime with your pet help seniors stay active and maintain a healthy lifestyle.

Social Connection: Pets can be wonderful conversation starters, helping seniors connect with others in the community.

Routine and Structure: Caring for a pet provides a daily routine, promoting structure and responsibility in retirement.

Unconditional Love: Pets offer unconditional love and affection, contributing to a sense of happiness and fulfillment.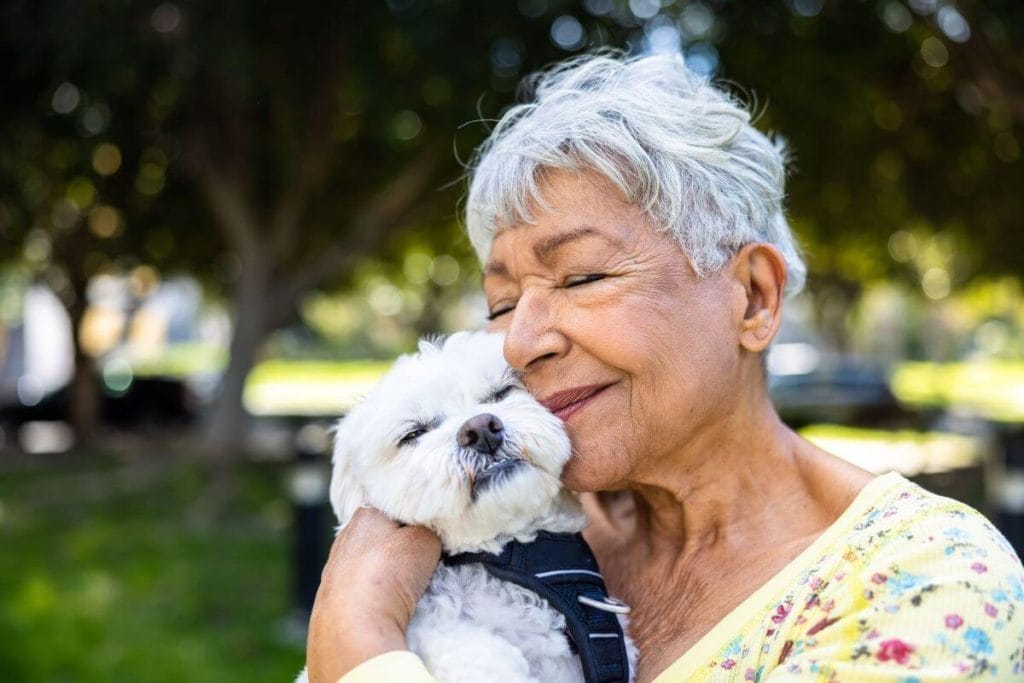 Our Pet-Friendly Amenities and Services
HearthStone at Leesburg, we offer a range of pet-friendly amenities and services, including:
Pet-Friendly Accommodations: Comfortable living spaces where you and your pet can feel right at home.

Walking Paths: Scenic walking paths and outdoor areas where you can enjoy quality time with your pet.

Housekeeping: You never have to worry about cleaning up pet hair.

Community Pet Events: Special events and activities designed for residents and their furry companions to socialize and have fun.
Conclusion: A Home for You and Your Furry Friend
HearthStone at Leesburg, believes that pets are an integral part of our residents' lives, and we are dedicated to providing a welcoming environment for both seniors and their beloved companions. Choosing Leesburg FL assisted living with pet-friendly policies means you can enjoy the benefits of retirement living while sharing it with your cherished pet. Join our vibrant community, experience the joys of pet ownership in retirement, and discover why HearthStone at Leesburg is the perfect home for you and your furry friend. Call us today at (352) 706-0251 to talk to a member of our dedicated team.